Yvonne comes from the land of baseball (Cooperstown N.Y.) and resides in Jupiter, Florida.
Being a world traveler, undersea explorer, and part owner of a treasure ship that is still being recovered today, she writes about a popular niche of history. Her readers always long to hear more of "the golden age of piracy," but from the past to the present. Through her past culinary experience as a prep cook, she has entertained patrons and guests aboard her and her husband Captain Dominic Addario's research vessels.
She studied to be an art educator and athletic coach, and earned an Associates Degree in Fine Arts and a Bachelor of Science Degree in Visual Arts from the University of New Paltz, NY.
Yvonne Addario is owner of Adventure in Discovery Publishing and a member of Sunken Treasure Literature Club, Palm Beach County Writer's Group, Independent Book Publishers Association, Florida's Publisher's Association, Independent Book Publishing Professionals Group, Food Fanatics and an accomplished writer for her books on undersea adventures. She is also a director of a computer graphics and web design company One site example she has created and is related to her field of experience is http://jupitercoins.com. In turn, her talents turned to publishing and helping unknown authors discover their dream of self publishing become a reality.
She has published Diving for Sunken Treasure: Excerpts from the Jupiter Wreck Trilogy for the cruise-ship industry, where her husband and she are invited as "Enrichment Speakers" aboard Royal Caribbean, Celebrity and Regency cruise lines. As well as publishing her husbands book, A Guide to Responsible Undersea Exploration and many other books.
She has written and published Treasure Diving with Captain Dom and it is available through many retailbook outlets, libraries andin grade schools across the United Sates.
Just released is the Explorers Cookbook and Travel Guide - Pirates Edition . The title of this book is self explanatory - traveling in the footsteps of the early explorers of the Caribbean. She writes about fabulous destinations, with an added bonus of including fascinating folklore and the exciting entertaining foods that have derived from the past. Included are recipes and travel tips. This is book is growing in popularity and can be found not only in the United States, but also in airports, and retail shops throughout the Caribbean, including Puerto Rico, St Marrten and the Virgin Islands.
Ms. Addario is a finalist in the 2012 Next Generation Indie Book Awards for her book entitled, Explorers Cookbook and Travel Guide- Pirates Edition. The Next Generation Indie Book Awards is the largest Not-for-Profit book awards program for indie authors and independent publishers. It recognizes and honors the most exceptional independently published books in 60 different categories, for the year, and is presented by Independent Book Publishing Professionals Group (www.IBPPG.com) in cooperation with Marilyn Allen of Allen O'Shea Literary Agency.
This book is available throughout the U.S.A. and soon available in Jamaica, Aruba, Puerto Rico and British Virgin Islands. She also writes about her shipwreck for newsletters, Web-based businesses, mailings, and newspaper and magazine articles.
She is presently working on 3 other books stemming from the "Explorers Cookbook and Travel Guide" book, each related to adventures in travel with the captain.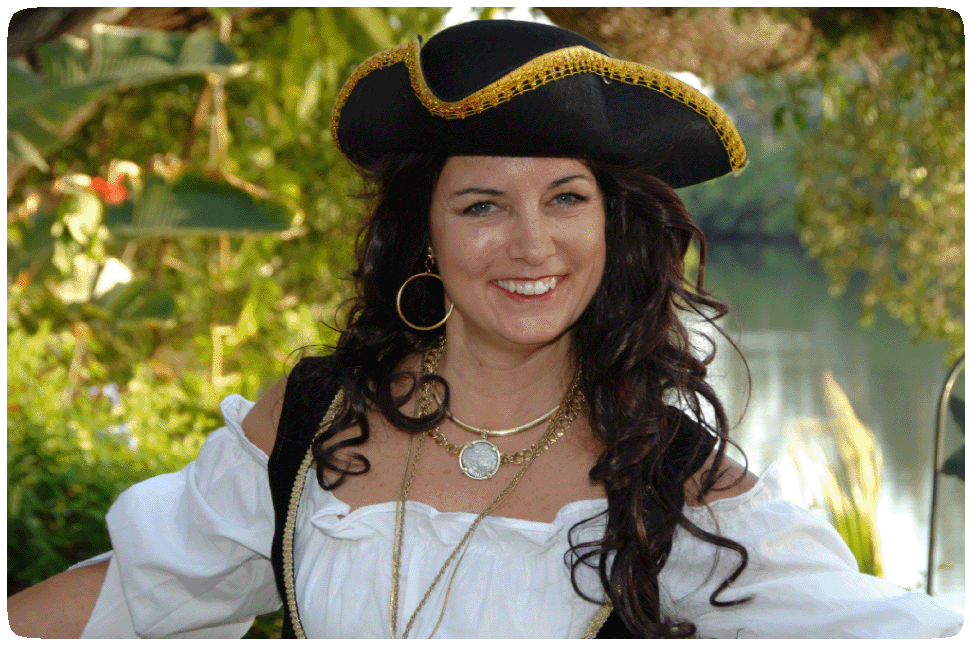 learn more about the author here.